These top Clothing are displaying on the basis of number of visitors of business details page on website. To get the top position in list and increase the view of your business page share the link into social websites, whatsapp groups etc.
---
---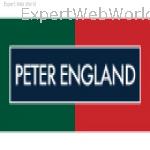 Peter England has made a mark as the largest menswear brand in India. Known for its standardized fits, superior quality, wide range and fashionable styles, the trusted mid-segment brand comes with apparel offerings for young men entering the corporate world. The brand boosts...

---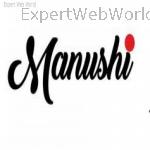 " Manushi promise is to empower indian women by providing them elegant & designer hues.To make the world for them a happier place and starting from within our team works day & night to share the emotions we hold with the women who choose us. Happiness we believe is...

---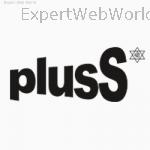 The Pluss.in is the best online site that offers trendy and comfy clothing - exclusively for plus size people.The fashionable apparel with the latest trend and design is loved by everyone. The trendy garments with the splashing display of colors put us on the top of the world...

---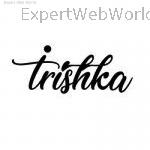 India- A land of dreams, culture, tradition, and craft. A touch of love in the intricacy of the details. 'Trishka' is all about elegance and delicacy roped well.All the pieces are handcrafted and handmade with love.We create and customize to cater to women across all age...

---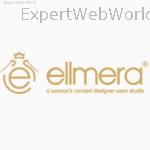 Welcome to Ellmera studios.They are the well-thought out product of a family dream coming true. Their artistic sensibilities came together in the year 2016 and ever since, they have built on it and designed, manufactured and showcased refreshing versions of folk costumes through...

---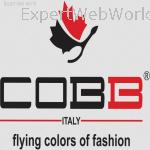 COBB APPARELS PVT LTD, the unisex fashion brand has come a long way in establishing itself as India's most trusted fashion brand amongst the youth and recently has been voted as the 'most exciting Indian brand' by Economic Times (Brand Equity Survey). With an elaborate...

---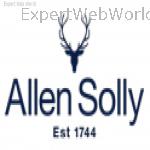 Bringing the concept of 'Friday Dressing' to menswear in India, Allen Solly is known as an understated yet upbeat work wear brand. Breaking away from convetions, Allen Solly stomped all the rules when it came to corporate dressing. Ditching the black, greys and whites, the...

---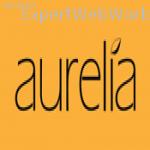 Born in 2009, the brand Aurelia is a part of TCNS CLOTHING CO. LIMITED., a company owned by two brothers – Mr. OS Pasricha and Mr. AS Pasricha. They started their journey with W, the brand in the Indian retail space that offers 'Indian contemporary' women's wear. Next was...

---