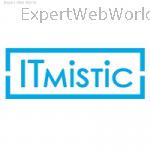 ITmistic
Contact Number: +91.977.99.053.34

If number is not correct inform us.
Address: ITmistic, SCO 292, 2nd Floor, above SBI E-Corner, Sector 20

Panchkula
Punjab
134117
Website:

Phone: +91.977.99.053.34

Posted Date : 00-00-0000


About ITmistic :
Tmistic is conceived with a sole objective of making you confident and efficient in using Excel, Word, and Powerpoint, so that you enjoy using these tools, don't depend on others for using these apps, be confident, don't spend hours on minutes tasks, can impress others, get good appraisals, focus on other areas, and grow. Currently, we are focused on Excel training.
What We Offer?
With ITmistic, you can learn either through Virtual (or online interactive classes), or Onsite (or offline) classes, that we formally call Corporate Training. We also provide consulting services, where we improve your Excel sheets for optimum efficiency, ease, and accuracy, and solve any Excel related issues you may have. For more details, visit our Training page.
don't forget to mention that you found this ad on Expert Web World Directory Website.
---