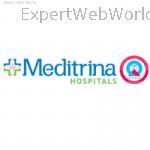 Meditrina Hospital
Contact Number: 0474-2721111

If number is not correct inform us.
Address: Kollam - Ayoor Road, Ayathil Kollam, Kerala

Panchkula
Haryana
India
691 021
Website:

Phone: 0474-2721111

Posted Date : 03-04-2021


About Meditrina Hospital :
About Us


Meditrina Hospital, Kollam is part of the Meditrina Group of Hospitals, one of the fastest growing multi-specialty hospital chains in India, managed by dedicated professionals and engaged in providing primary as well as tertiary healthcare services.

It is founded by Dr. N Prathap Kumar [MD, DM, FIC(Italy)], Chief Interventional Cardiologist and CMD-Meditrina Group of Hospitals.

The Meditrina Hospital, Kollam is known for its ethical medical practices, which makes it a preferred choice for patients.

Moreover, while achieving clinical outcomes on par with international standards, Meditrina Hospital, Kollam make advanced procedures accessible at a fraction of the international costs.

We aim to bring world class health care service within the reach of the Indian public.

We serve the community with the help of highly qualified, nationally and internationally experienced doctors with Social commitment ensuring affordable cost of treatment.

Our Services

Cardiology

Our Cardiology Department benefits from a close professional partnership with our team of internationally recognized consultant cardiologists, ensuring rapid analysis, diagnosis and treatment of heart conditions.

Gynaecology

Meditrina hospital Gynaecology Clinic is equipped to provide a full range of diagnostic services, including hysteroscopy and colposcopy.

As well as dealing with general gynaecological problems, the Clinic offers specialist advice and management of abnormal cervical smears, ovarian cysts and endometriosis.

The Clinic also offers the first formal screening service for ovarian cancer.

Nephrology

General Nephrology deals with the treatment and management of Nephrotic syndrome, acute nephritic syndrome, acute renal failure and chronic renal failure.

Being a tertiary care center, all types of acute renal failure are encountered.

Diabetic Nephropathy is the most commonly encountered chronic kidney disease.
don't forget to mention that you found this ad on Expert Web World Directory Website.
---